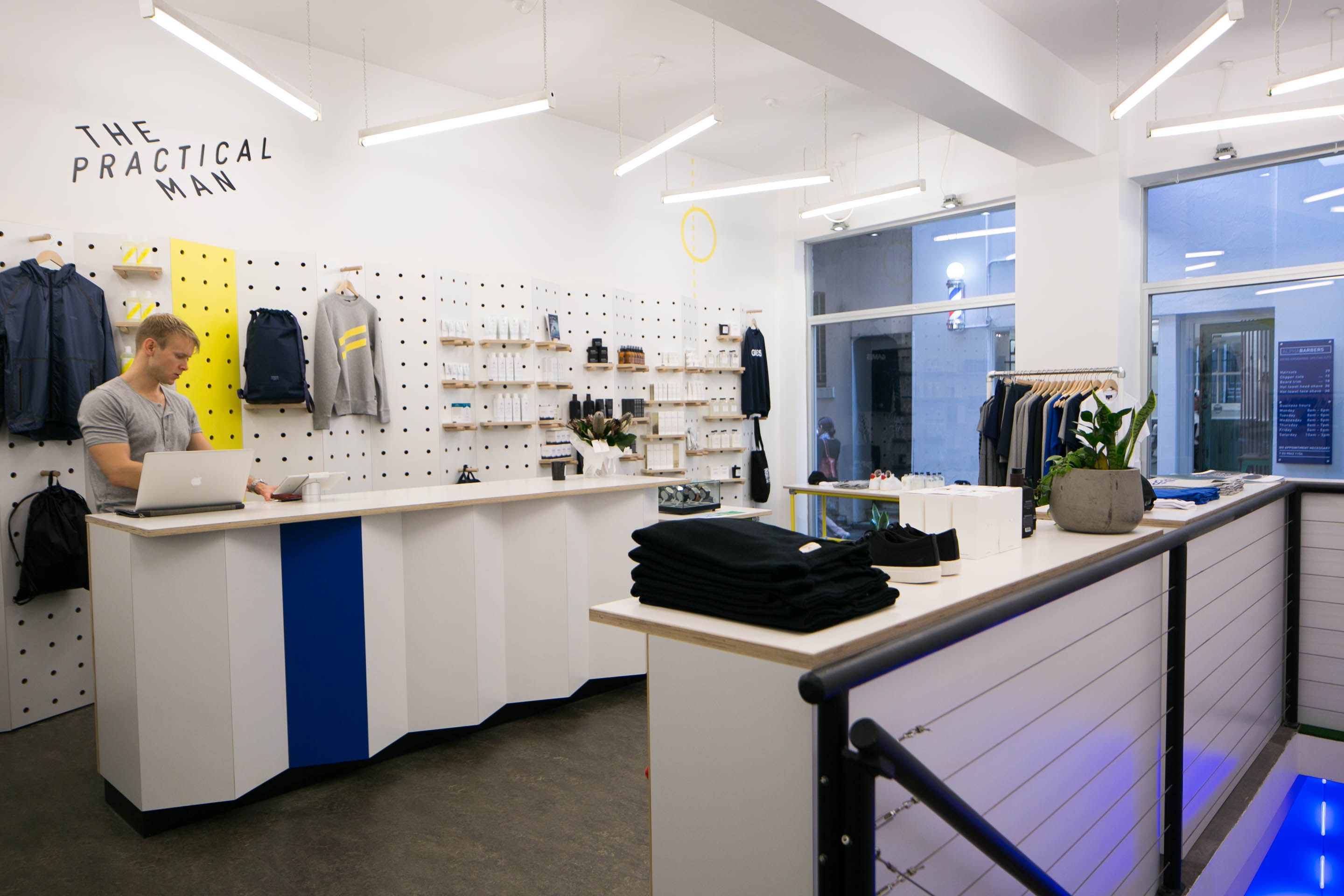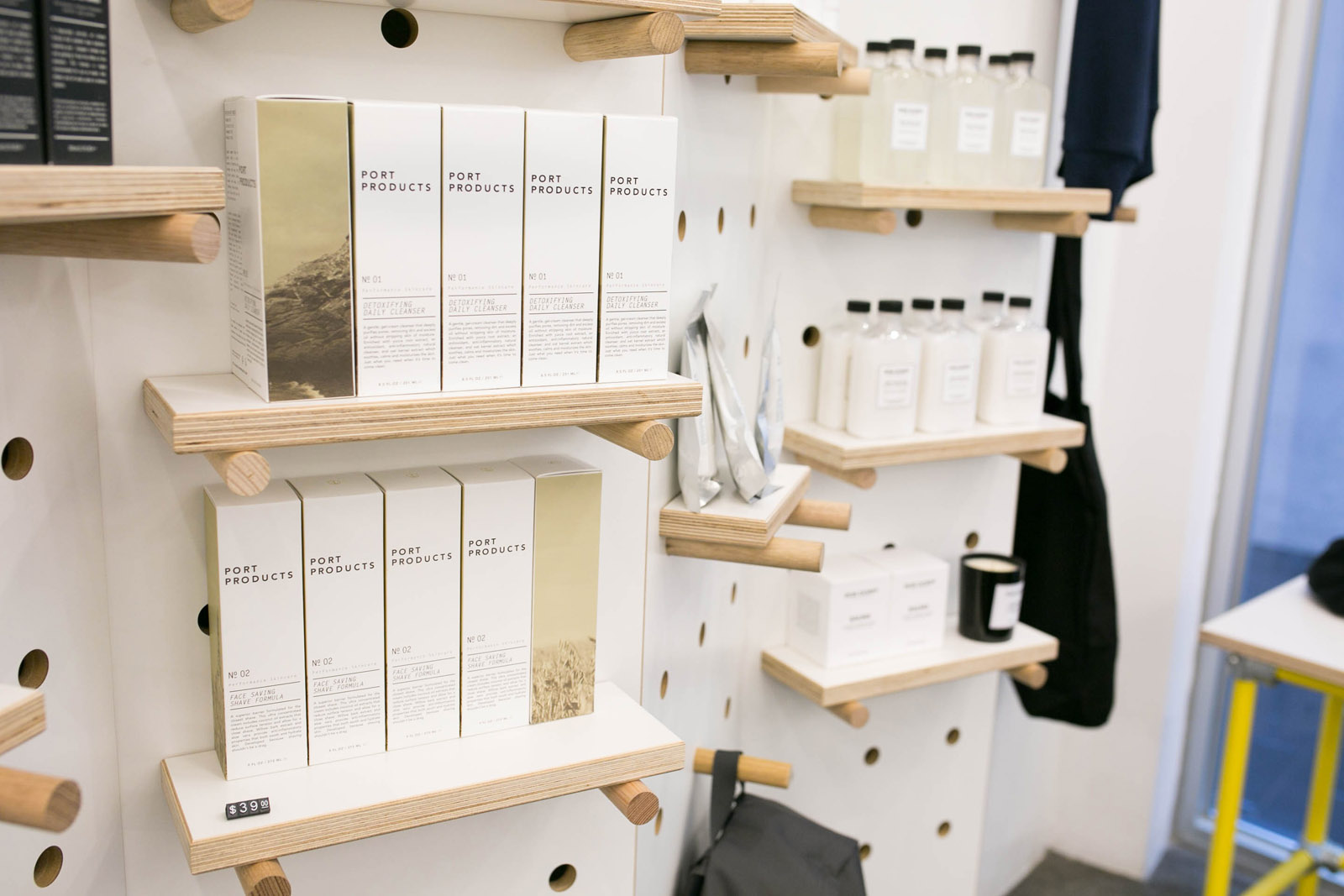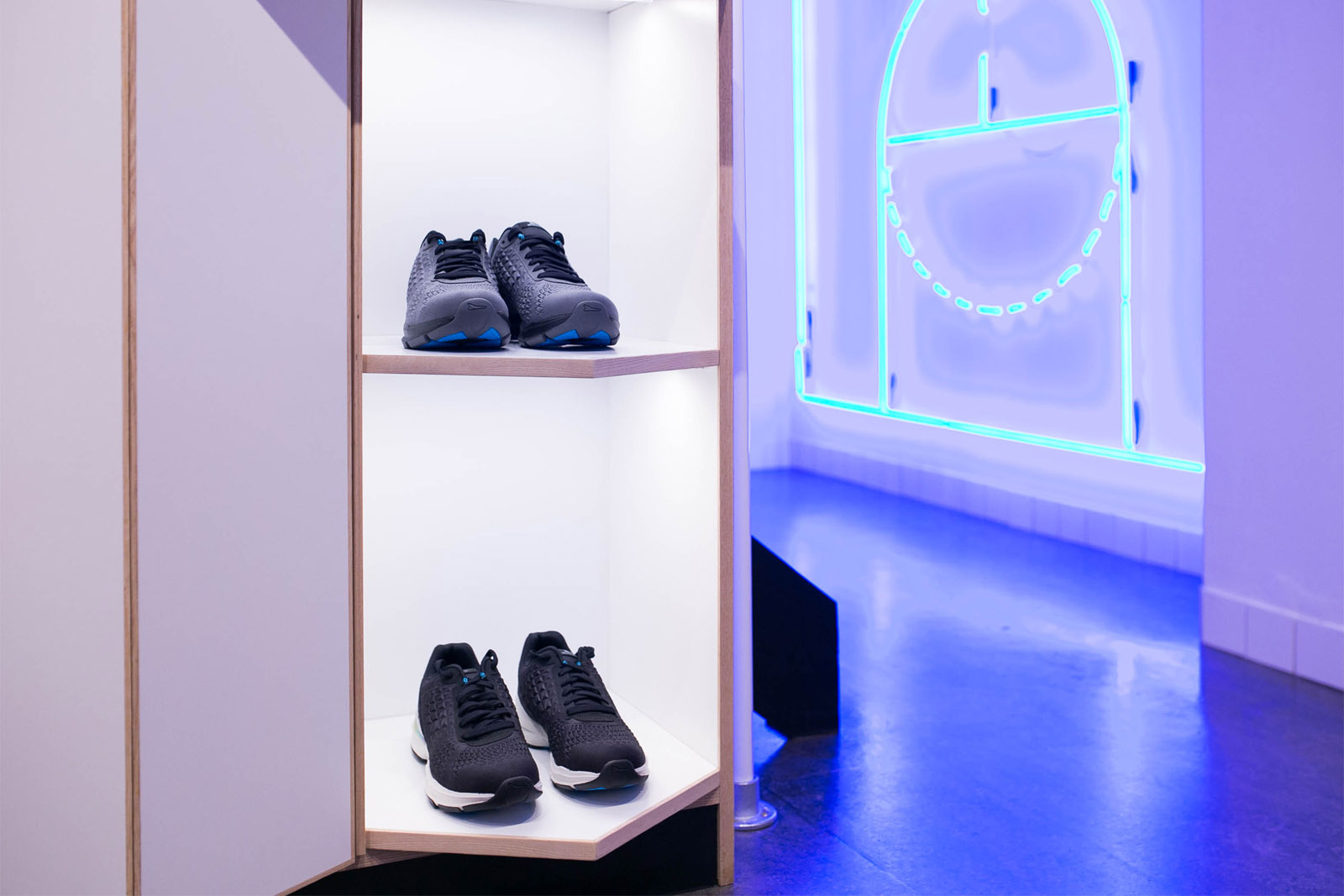 Neon retail space
A men's active fashion retail store off Flinders Lane in Melbourne.

A dynamic space was created through the use of clean white paneling and off-the-shelf industrial tubes / connectors set against a large neon graphic.

Mesh panels were used for the display panels to allow light to pass through, creating an interesting interplay between the neon and other light sources.

The resulting space: a hybrid of a 'locker room' aesthetic combined with an 'urban basketball court'.

Photography by Natalie Erika James