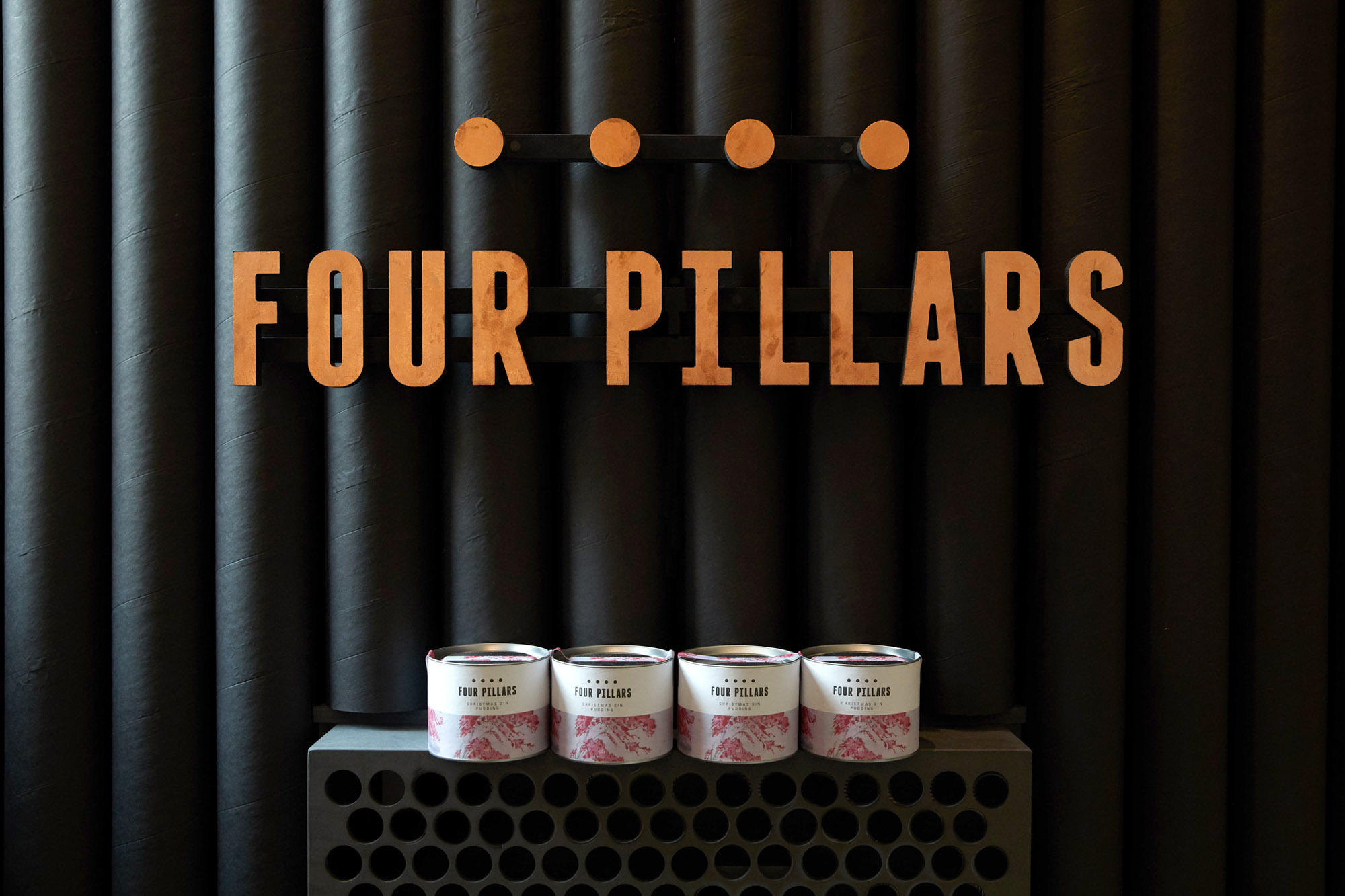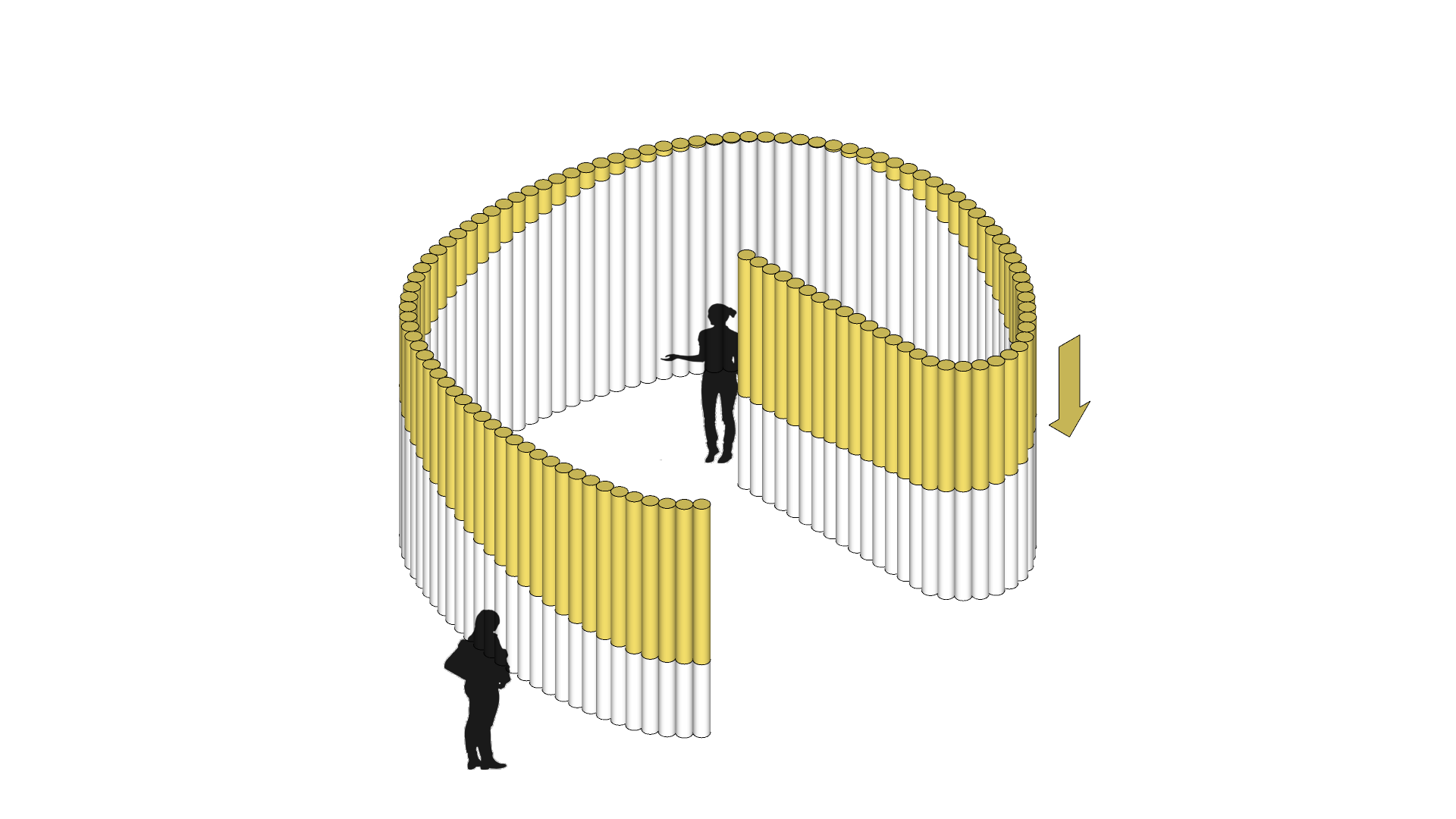 Cardboard tube pop-up shop
An assembly of cardboard tubing to create pop-up shops for Four Pillars Gin at three Myer department store locations: Melbourne, Chadstone and Sydney.

The pop-up shops were primarily made from recycled cardboard tubing that was wrapped in black paper. For all other elements an FSC certified black MDF called 'Forescolor' was used for the Chadstone and Sydney sites and the Melbourne site went one step further by reusing the material from a pop-up shop from the previous year.

Liquor licensing laws require controls to keep patrons within an allocated space. Tubes were positioned vertically sweeping around a curve to define the space whilst gradually adjusting in height to strategically enclose some areas whilst keeping other areas open.

At the end of the activation, the structures were disassembled and the tubing was crushed on-site using Myer's cardboard compaction facilities for recycling.

Photography by Northside Studio
Shortlist Australian Interior Design Awards 2020